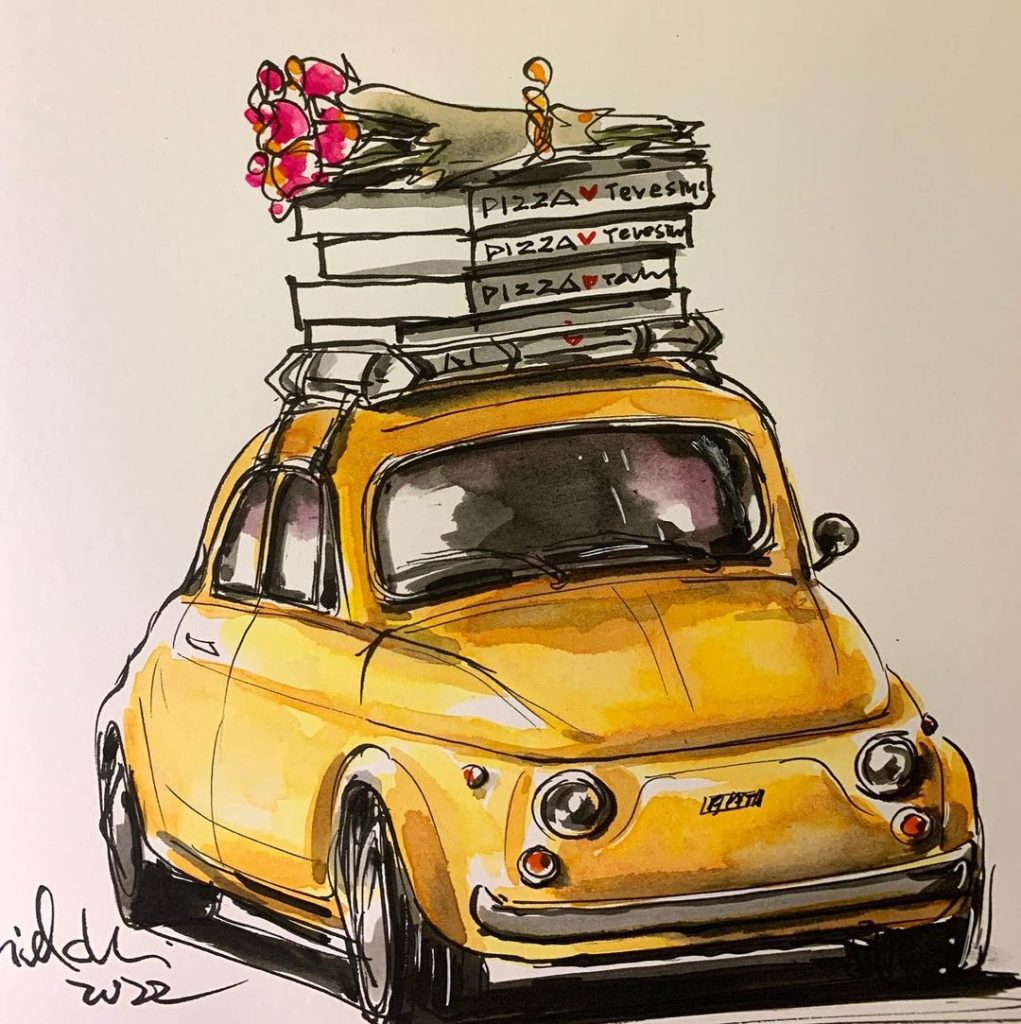 OUR TRADITION
A blend of stone-ground Italian whole grain flours.
Three days of maturation.
Drafting strictly by hand.
The seasonings chosen from the excellence of our territory, certified PDO and PGI.
The skillful baking in the wood-fired oven, as it used to be.
Here the "secrets" of our work are revealed, because good pizza has no shortcuts to hide.
Since we opened in 2011, we have been pioneers in the industry, fighting what until then had been the belief that wanted food delivery as a second-class alternative, a solution that put convenience before quality.
That's why our revolution starts from the simple things, even the most classic of pizzas, the margherita, becomes so Our Margherita, for which we use only and exclusively Mozzarella di Bufala Campana PDO, no need to ask for it, no extra charge. What is an "extra" for others is the starting point for us.
For our stir-fries, tasty appetizers or mouth-watering snacks, we could not be outdone: there are no freezers in our workshops. All products are prepared daily, with fresh raw materials of the day, without compromise.
Teresina. WithoutGluten: born from your requests
After the first few years of "Teresina…the Tradition," one of the most frequently asked questions was "I wish I could let my friend with celiac disease taste your pizza, have you ever thought of a gluten free variant?"
Said, done. In 2015, with the technical advice of multiple world gluten-free pizza champion Marco Amoriello, we opened our second location, adjacent to "Teresina la Tradizione" but with exclusively dedicated staff, wood-fired oven and equipment.
The laboratory is totally separate so as to eliminate any risk of contamination at the root.
Why don't you use intermediaries or external delivery services?
It is a choice we are proud of.
We still enjoy talking on the phone, giving advice, listening to your requests or having a chat when you come to visit us while we prepare your dinner.
Our delivery people are not numbered "riders" who detachedly transport food from random locales.
We hire and train our young people directly, so that they can become bearers of our ethos and fall in love day by day with what we do together. We share efforts and rewards, and when the evening's work is done, we all have dinner together: we are one big family.