Celiac?
Sensitive to gluten?
Lactose intolerant?
Finally the FIRST gluten- and lactose-free pizzeria at home!
Dinner with family or friends?
Romantic evening at home?
Want to order but don't know where to find quality gluten-free pizza?

What happens when there is a special dietary need?
No more discrimination, industrial food, and frozen bases.
Teresina is Rome's only gluten-free take-out pizzeria with a second laboratory and wood-fired oven dedicated only to gluten-free pizza.

Find out why, according to Vinòforum, our gluten-free pizzeria has been on the list of the best 50 pizzerias in Italy sanctioned by "The City of Pizza" for years.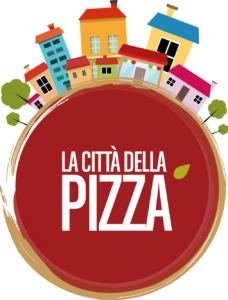 Order a real gluten- and lactose-free pizza at your doorstep, kneaded and leavened in our workshops, signed by master Marco Amoriello, Gambero Rosso award for the best gluten-free pizza in the Bel Paese.

Enjoy our fried foods and craft beers and complete your evening with a signature dessert.
Everything is also available gluten and lactose free!

Order through our app, and if you don't want to get off the couch, try our guaranteed on-time delivery!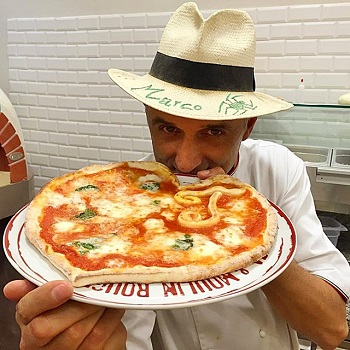 Want to find out more about gluten and lactose?
Below are answers to the most common questions
Gluten is a protein complex typical of some grains such as wheat, barley, rye, oats and spelt.
In breadmaking, gliadin and glutenin contained in wheat, combined with water and the mechanical action of kneading, give rise to gluten.
The structure that is created, called the "glutinic mesh," retains the gases produced by the yeasts as the dough matures, causing the typical phenomenon of increased volume and giving the product what is known as alveolation.
In some people, who are genetically predisposed, the ingestion of gluten causes an inflammatory reaction to the intestinal villi (those responsible for nutrient absorption), damaging them until they disappear completely. This disease, which is permanent, is called celiac disease.
It is not possible to "cure" celiac disease, but it is possible to avoid its damage by maintaining a strictly gluten-free diet. To avoid any possibility of cross-contamination, Teresina has set standards even higher than what is required by current regulations, creating two workshops with wood-burning ovens, identical but completely separate, autonomous and not communicating.
Remember that. there is no degree of celiac disease: you either have celiac disease or you do not.

It is possible for symptoms to be more or less noticeable, but even in the case of totally asymptomatic individuals, the damage to the body is often of non-negligible magnitude.
So if you have celiac disease, when ordering food to your home or when eating out, be sure to choose restaurants that are informed and knowledgeable about the topic.
What is gluten sensitivity?
Some subjects non-celiacs have symptoms similar to celiac disease, such as abdominal pain, diarrhea, fatigue, and migraine, when gluten is taken. Gluten sensitivity is still being studied.
Lactose is a sugar, typical of milk, consisting of glucose and galactose.
What is lactose intolerance?
Deficiency or lack of the enzyme lactase, causes the body's inability to digest lactose by breaking it down into its two simple sugars.
This condition can be genetic (permanent) or acquired (transient). Since the latter case is often linked to celiac disease, in Teresina we decided to add to Marco Amoriello's historic gluten free dough (containing milk), a gluten and lactose free "whole wheat" dough made from sorghum, red teff, venus rice and buckwheat. This, coupled with the use of naturally lactose-free aged cheeses or delactose-free fresh cheeses (upon request), allows us to offer the goodness of our pizzas even to those who may be celiac and lactose intolerant.
You'll be able to have your dinner with family or friends without discrimination, allowing everyone to eat a real gluten free pizza baked in a wood-fired oven with high quality ingredients!
What is milk protein allergy?
Note that lactose intolerance and milk protein allergy are two different things!
While the former is an
intolerance
due to a shortage of an enzyme capable of processing a sugar, the second is a true
allergy
to certain proteins that involves the immune system and can cause, in severe cases, even anaphylactic shock.
In Teresina we can safely satisfy those who are lactose intolerant while we cannot guarantee lack of milk protein contamination.